My baby boy turned 4 this week! Yes, I am one of those crazy people that's obsessed with their dog. I cannot believe he is already 4, time really flies. Here are some shots from his "party" aka me singing and giving him the cake I baked...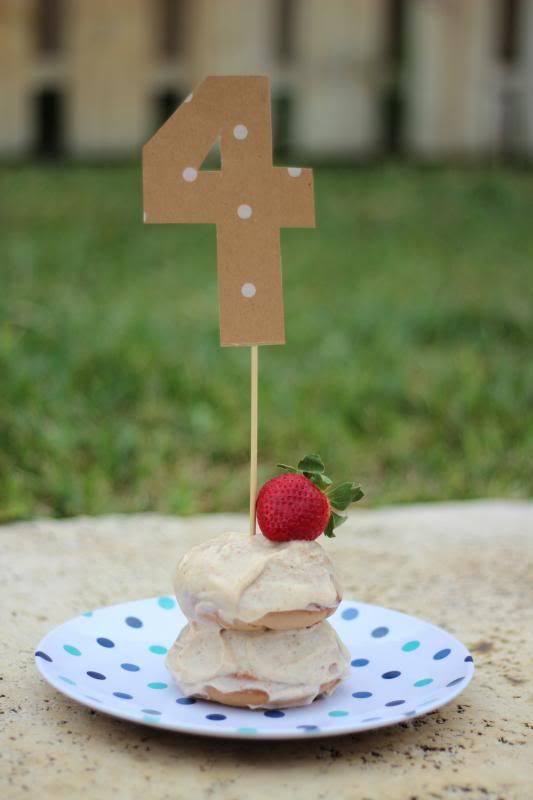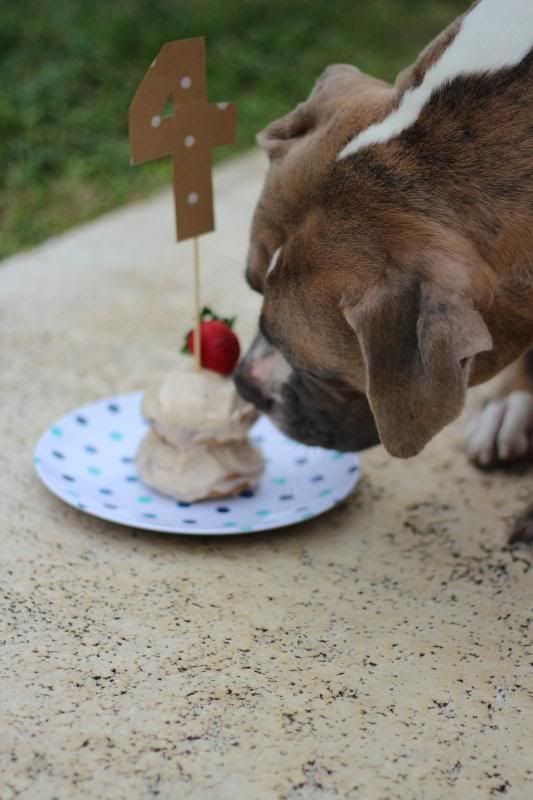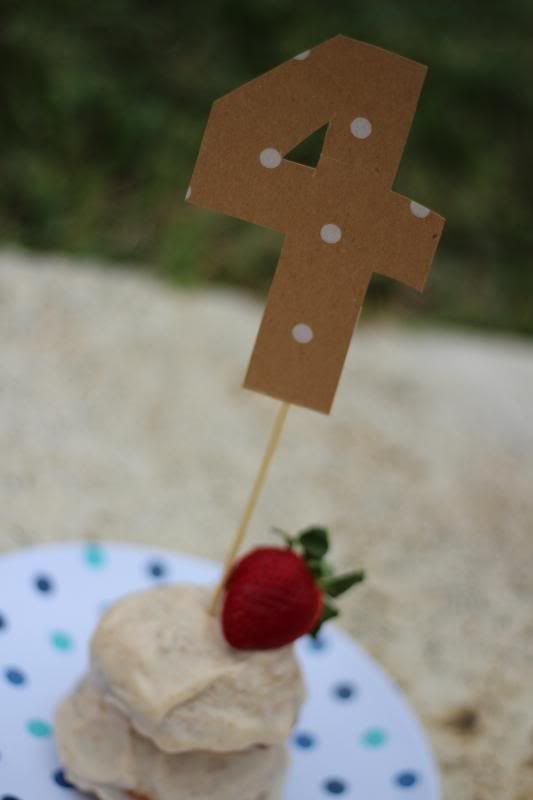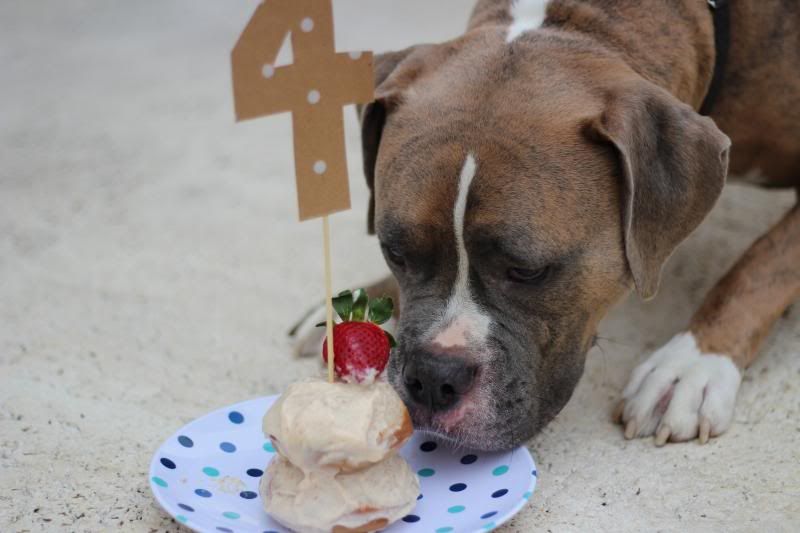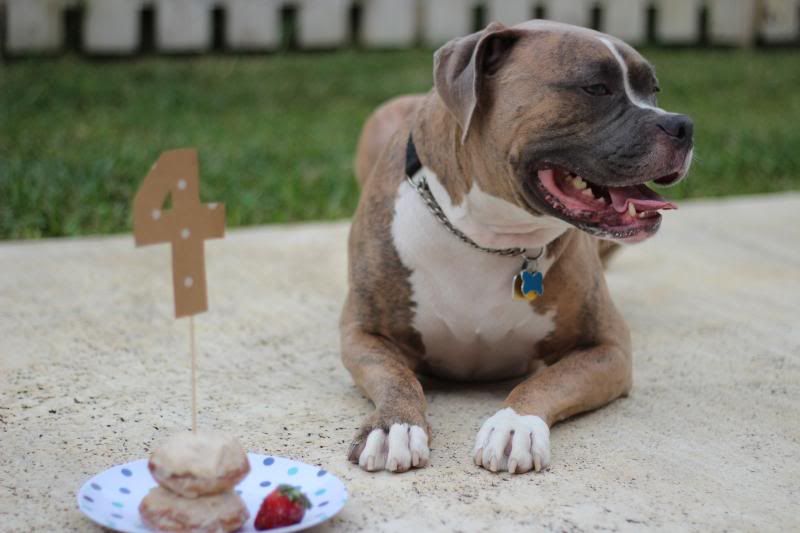 The cake was a hit! After he licked off almost all the "icing" I let him eat the bottom tier and he loved it! You can get the recipe for the cake
here
, the only change I made was adding bananas because they are Rex's favorite.
TGIF! Have a good weekend!
xx, A